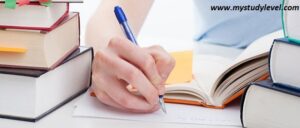 My Study Level works on Study Material in Education Sector, provides education related topics for students. We Offers useful study Material of different categories in education.
My Study Level – A Batter Learning Future Starts Here
In My Study Level web Portal, you can read different types of topics in different categories like that physical education, computer study, business study, maths study, insurance related study, health care study, science study, account study, agriculture and horticulture study, language study, grammar study, english subject study, management study, general knowledge study india and hp both, trending topics about study material, environment study.
Students and employed person also get latest Govt Job notification and they are all also learn previous year exams paper here trending updated. All visitors find here Exams related latest update from all over India.